We collect the data and mine it for you...
You apply it strategically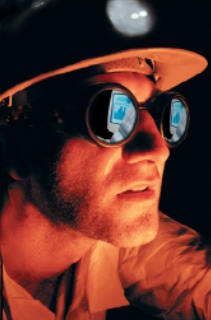 Our approach to information handling, reporting and visualization of data is unprecedented. All core processes are integrated into one database. Our systems are scaleable, client-server environments that provide control over three important data pools:
Your customers: their addresses (work, home, bill-to, ship-to, seasonal, previous), phone, fax, cell and email numbers, preferences: language, currency, delivery methods and more.
A complete history of purchases and behaviour — subscriptions and products, payments, returns, problems.
A wealth of demographic information gathered from editorial surveys, qualification forms, reader service requests and more.
Our systems expertly correlate your data to enhance its value and place it at the fingertips of your
management and customer service staff. As a result, you have the opportunity to:
Log your customers' transactions
Know their affinities
Meet and anticipate the needs of customers and advertisers
Provide them with superior service, and discover new ways to profit
Your marketing and advertising sales staff can tie together everyday transactions with subscriber demographic data, data collected from surveys, as well as promotion and purchasing history, and turn this information into marketing rocket fuel.
Use this intelligence to launch new strategies for product development, boosting advertising revenue and producing more precisely targeted subscriber promotions. You can now take control of this powerful integrated information pool — your knowledge database — and its strategic application.